Double Chanter Bagpipe Carving carving on oak, Church of St. Eustacius, Tavistock
---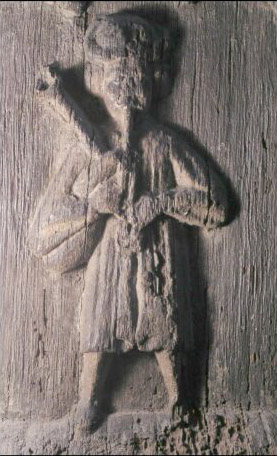 Discovered by Phil Williams, his message is below.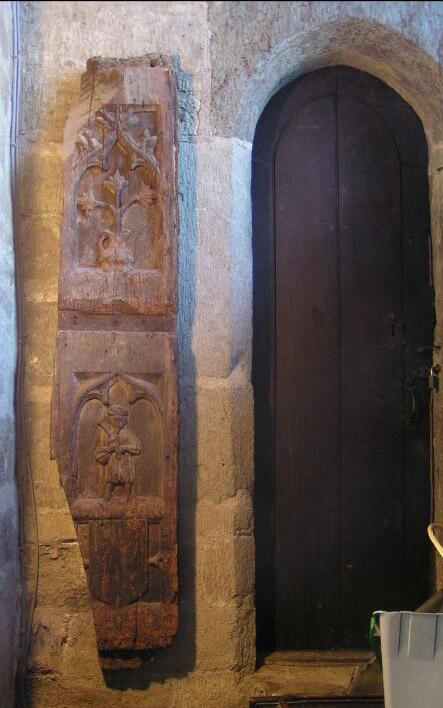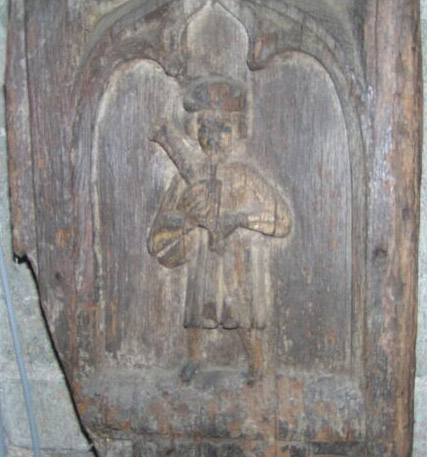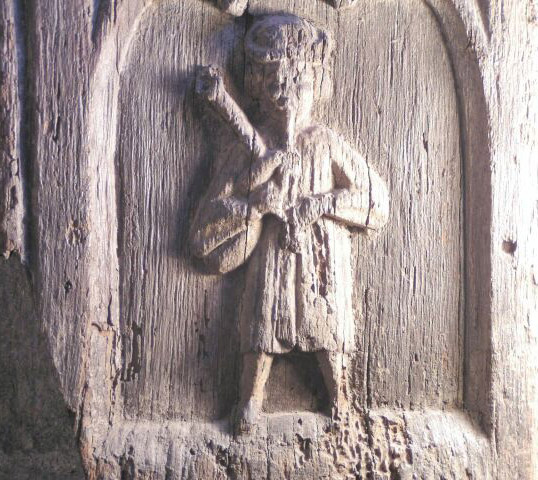 ---
The church is St Eustacius in the centre of Tavistock formerly the site of the Benedictine Abbey of St Mary and St Rumon dissolved in 1539.

The carving is on a beam recovered from Tavistock Abbey and on display as shown on a beam 4ft long 6inches thick and 15 inches wide.

The Bagpiper is 10 inches from head to foot and 6 inches elbow to elbow.

The 2 other photos are lit from the left and from the right.

Is it a double chanter? Well, it is if you want it to be. There is a clear distinction at the top, and the chanter played by the left hand is slightly longer than the right hand. Both end in a lump.