the Bagpiper by Paul Sandby ca. 1746


---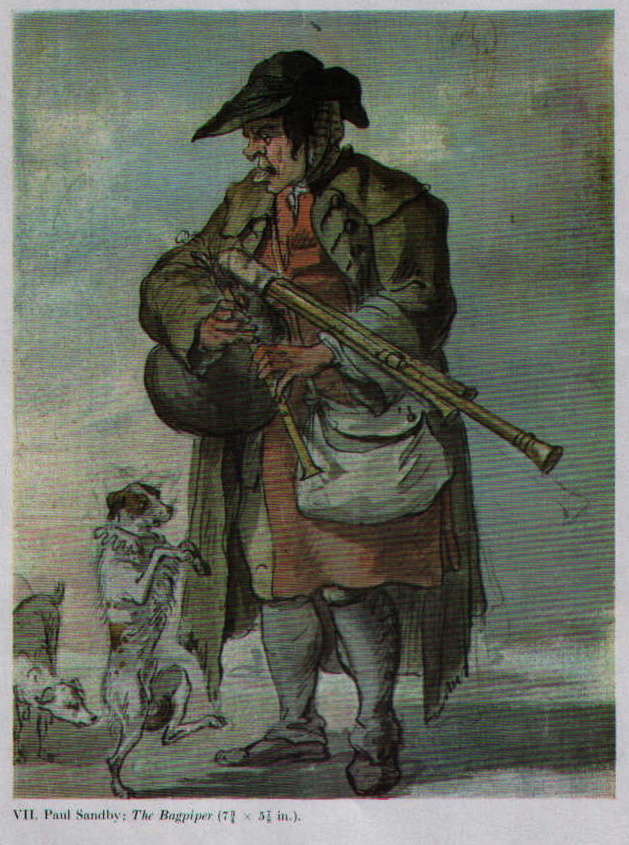 ---
I was informed about this image from a viewer of the site. I'll let him tell the story...

"Hi Aron,
Really great site." [Thanks. -Ed] "I thought the attached image may be of interest. It is a watercolour by Paul Sandby who in 1746
was a surveyor of roads in the Highlands of Scotland for General Wade. I think the image is in a private collection. Spot the dog."