The Blind Piper by J. Naysmyth engraved 1868 by E. Jog
---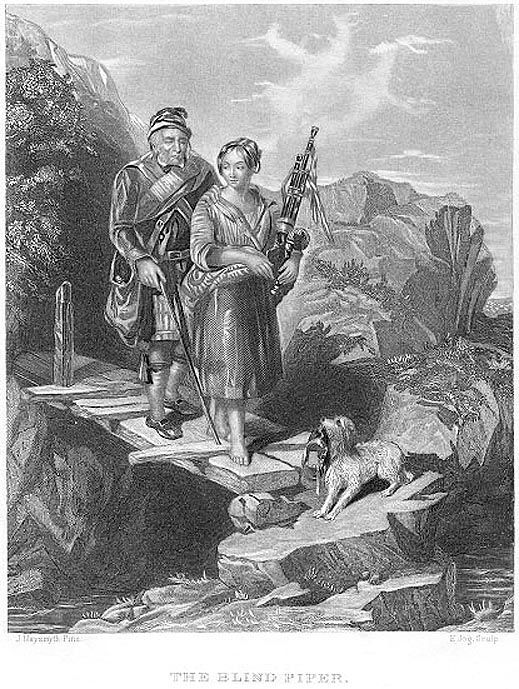 Don't you love how people get soupy about artwork? Especially when they're trying to sell it. Here's what this eBay seller had to say about this image;

Naysmyth has painted in "The Blind Piper", an image from the mountains of Scotland, which is truthful and pathetic. The barefooted daughter, carrying her blind father's bagpipes, guides him across the frail bridge which spans the rocky chasm ["rocky chasm"?... the editor snickers]. The small dog, who stands with the daughter's bonnet in his mouth, has already safely crossed, and looks as intelligently anxious as a human being for the safety of his friends.
A really lovely antique image! Would look amazing framed.
---
Here is a couple of images I received that appear to be a copy of the original painting