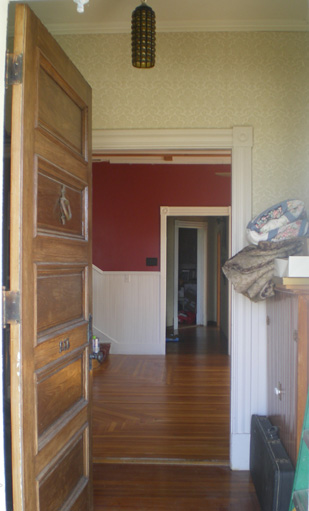 looking in the main foyer and living room from the front porch

We've done nothing with this tiny little space except to use it as storage while we work on every other part of the house. Since the driveway and all the cars are out back, this is a main entrance that gets little to no use now. That'll change... someday!

I take that back, we did strip the white and red paint off the door.