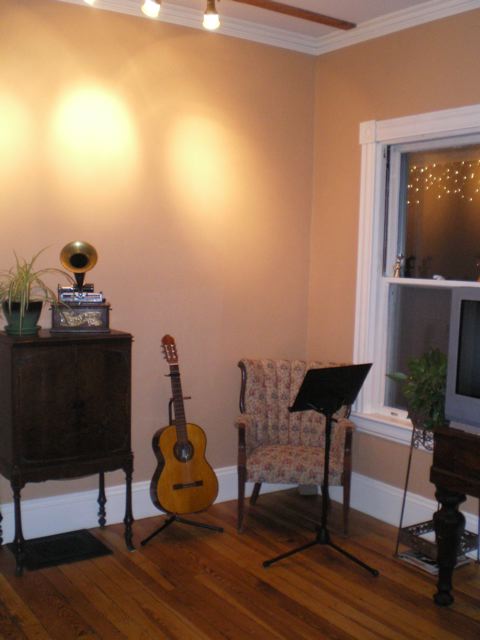 An after shot of the parlor work...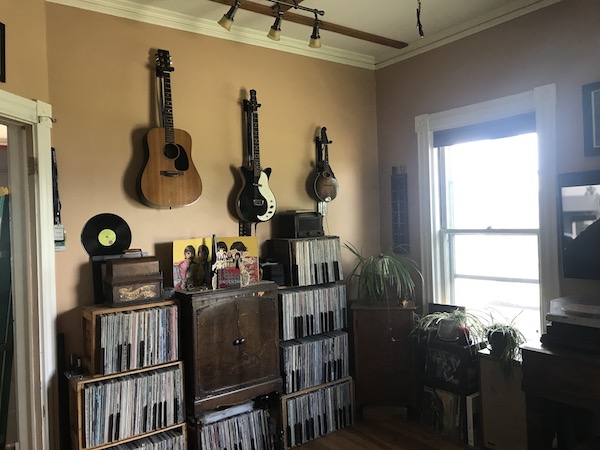 ...and after it's been lived in for a while


This room has had many transitions, even since we moved in. It started off as our room while we got the dining room/bedroom ready. Once we moved into the dining room this became the kid's room. Once we moved our bedroom upstairs we decided to tackle this project. While the molding in the room is labeled as "parlor West" and "parlor East" we refer to this as "the Music Room".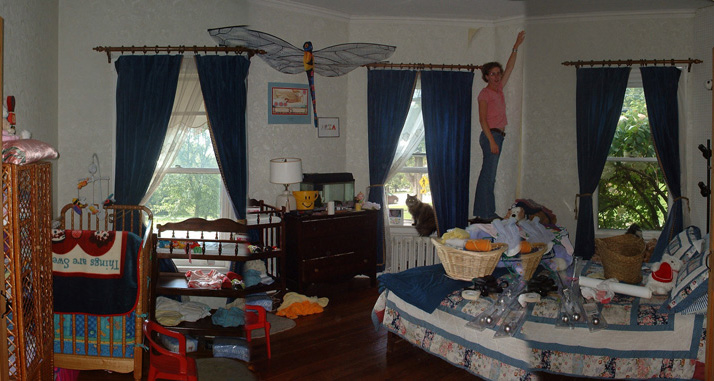 This 'before' picture of the Music Room is a composite of 3 pictures, perspective is all off.
So my wife pulled out the wallpaper and painted this up as a kid's room. These were their favorite colors. The biggest issue was the ceiling. There had been a leak in the radiators above in the past and someone had put some sheet rock up with a real quick tape job and without even moving the molding. There was a gap of 3 inches between the molding and the sheetrock. I pulled every inch of it down, including the badly damaged plaster ceiling above.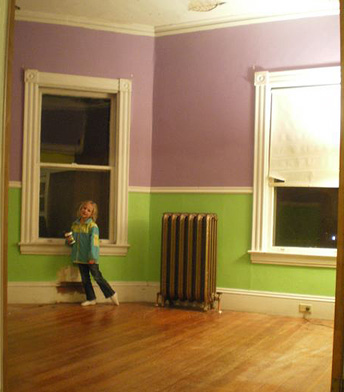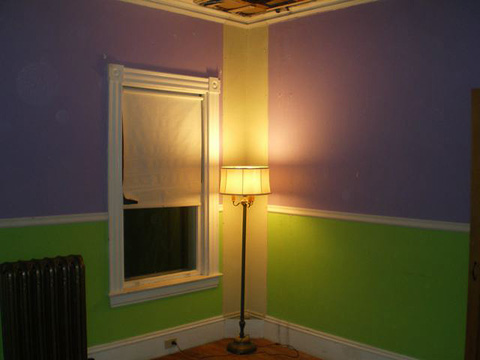 The corner is unpainted as that is where the sewer
pipes went from the makeshift bathroom above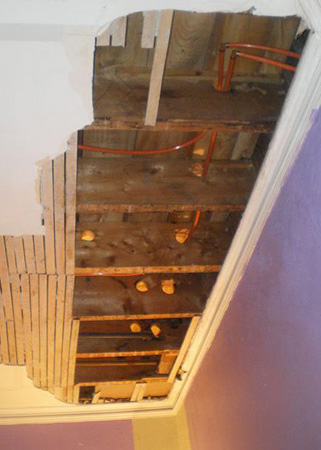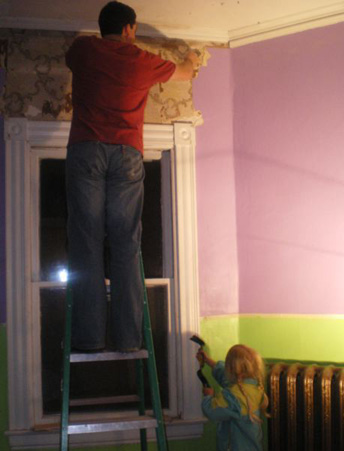 We decided to re-do the heat in the whole house at this time. My helper and I discover the original wallpaper.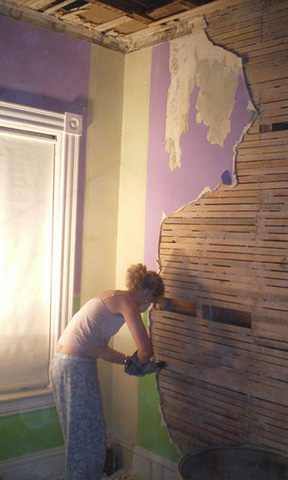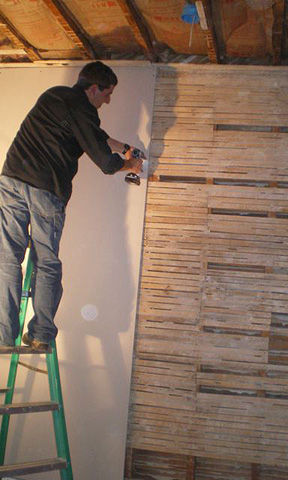 Removing the damaged wall and getting ready for electrical work



&nbsp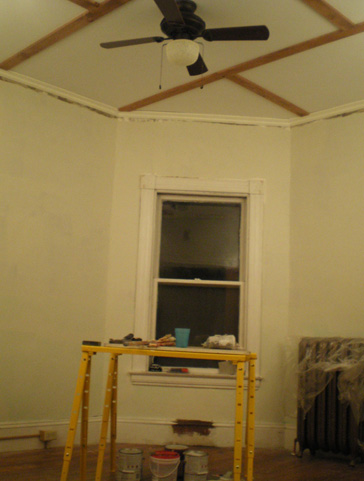 Getting the ceiling up is a breeze with a sheet rock lift. Best. Tool. Ever.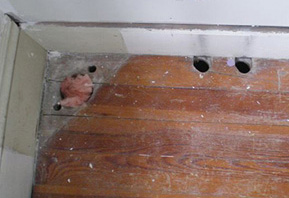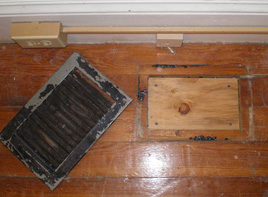 Roll over the images to see before and after shots.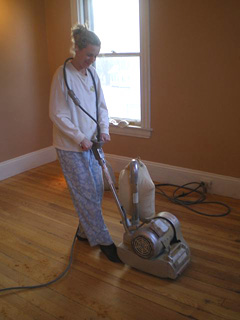 Floor is patched and ready to sand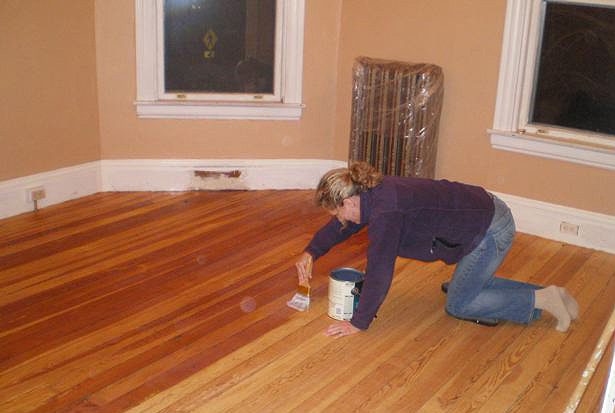 Decided to try water based poly.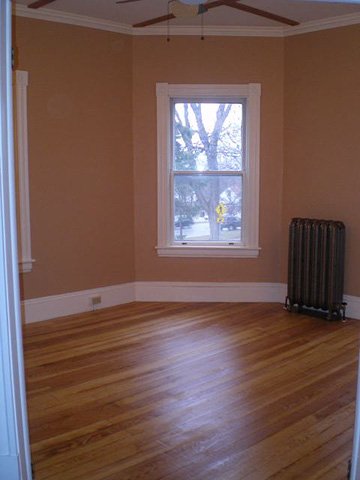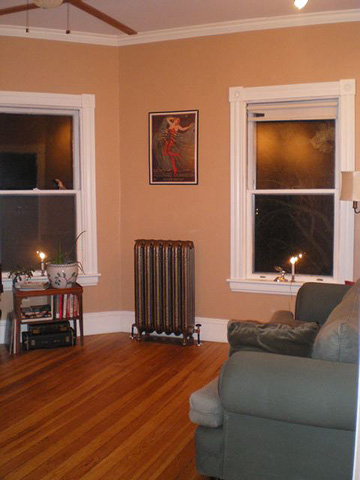 All done!