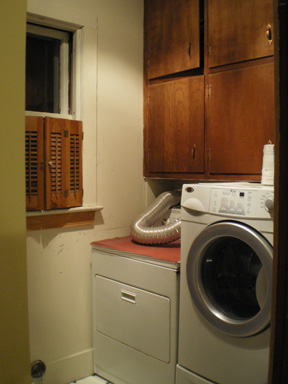 This was the very first project that I tackled in the house. We've been loving it ever since though there's a little more that I'd like to do to it as far as paint goes. Right now it's functional and the appliances won't fall through the floor. I wish, I wish, I wish I had taken a picture of this place before I started tearing it apart. This was the most disgusting room in the whole house. It had teal, brown and green flowered wallpaper, a rotted floor from years of leaking washer against the back wall, some questionable plumbing, sticky paper all over the counters and crumbling plaster everywhere.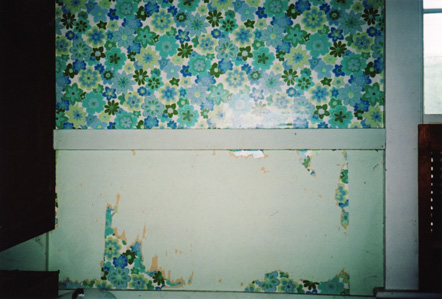 Dig that Wallpaper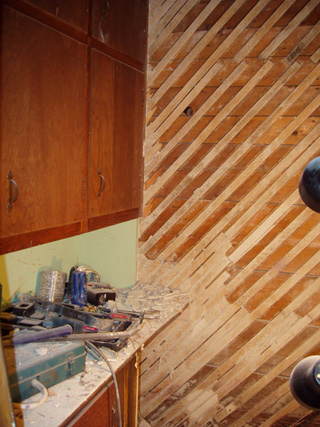 I tore out all of the original floor (I still use some of the pieces of Douglas Fir I pulled out, there wasn't a single board that didn't have rot or asbestos tile glued to it) and replaced it with new (don't hate me) plywood and linoleum.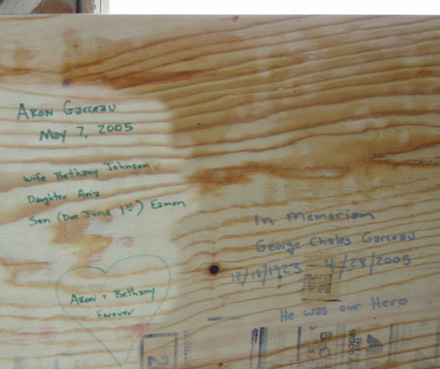 I've done this all over the house, find 'em if you can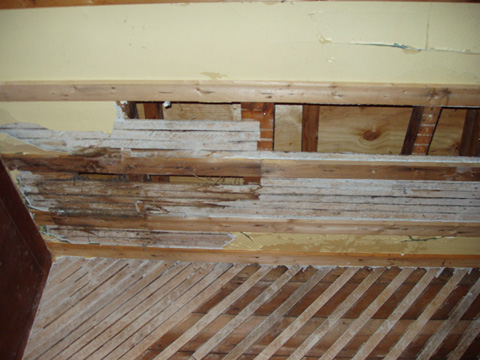 Sheetrocking the ceiling was the biggest pain


I tore out the lower cabinets on the right in order to make room for the washer and dryer. Someone had hastily set this up as a washer/dryer room in the 70's. The appliances blocked all the cabinets making them unusable and the rotted floor with rotted plywood over the top of it wasn't doing it for us.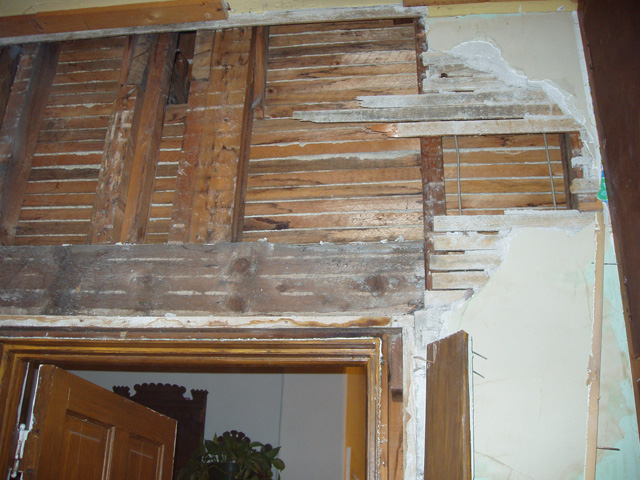 I believe I've hidden some beer bottles in there

I also removed all the cracked, damaged plaster and rewired the pantry with track lighting in the ceiling and power outlets in the walls. Moving the plumbing to the right hand wall rather than the rear wall enabled us to move the washer and dryer to a much more usable position.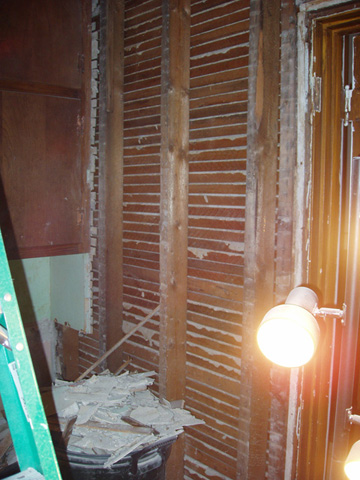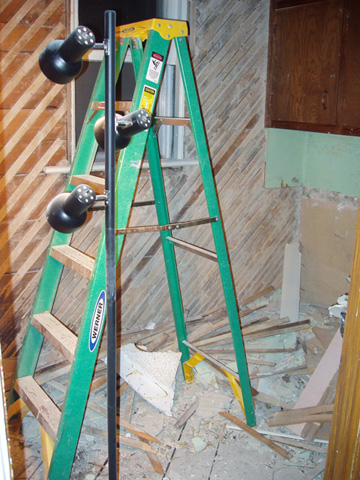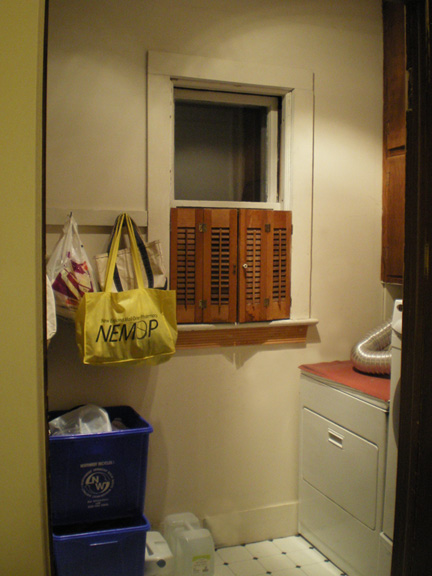 Still needs a nick o' paint, nick o' paint, but it'll get there