The Living Room Floor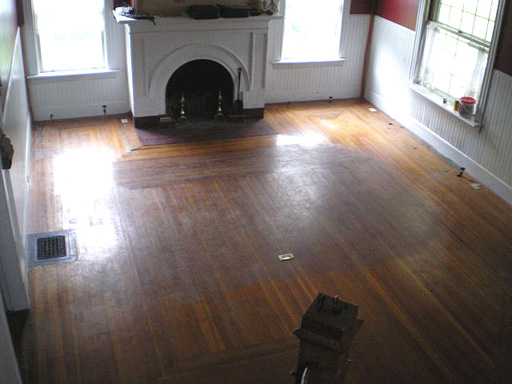 before picture of the floor taken from the grand staircase
We waited to start on the floor until the old ceiling was down, the new ceiling was up, all electrical work had been done and the walls were painted. We didn't want to have any of that work mess up the floor once we finished. You can see from the pic above how well worn the floor was and where the furniture tended to be throughout the years. This is the most dramatic before/after series in this room, we had no idea the floor was this bad until after we finished it. Whoever laid this floor was an amazing artisan. I wish I knew more about who built the house.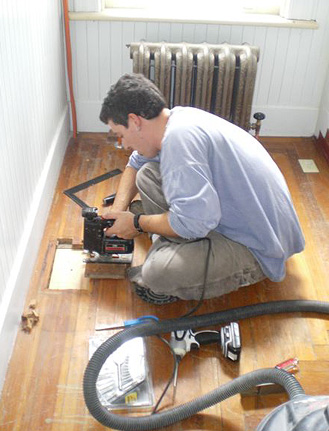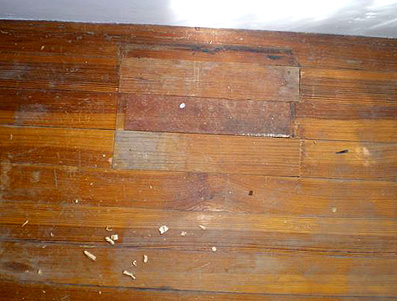 Holes from radiator pipes, 70s era floor vents and other atrocities made it important for me to figure out how to patch holes in a floor. Armed with some Douglas Fir salvaged from other parts of the house where the floor was too damaged to keep (I replaced rotted boards with new old stock boards in those places) I offset the holes and cut new pieces to replace the missing boards. Not so pretty until it was all sanded and finished, it was hard to wait!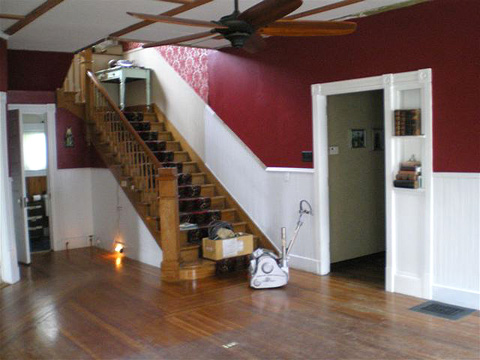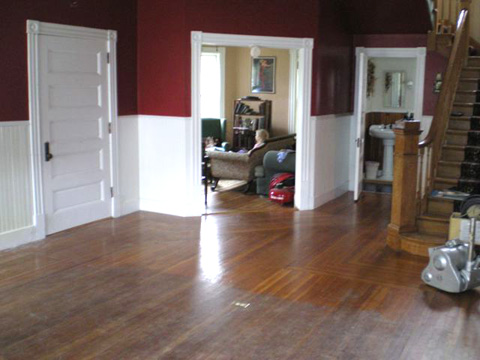 It took me an entire weekend to strip this floor with all the different directions and angles. I used a drum sander, an edger, a buffer/sander (that was fun) with the edger being the most backbreaking of the process. So much of this floor was so uneven with pools and divets here and there that I ended up going over most of it with the edger, just to get the old finish out. I finished with a Makita palm sander in order to smooth out what the edger sometimes scratched. Definitely a palm sander around the new lines for the newly stripped and painted radiators.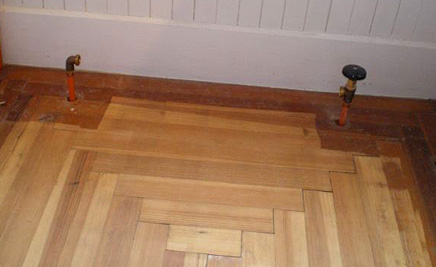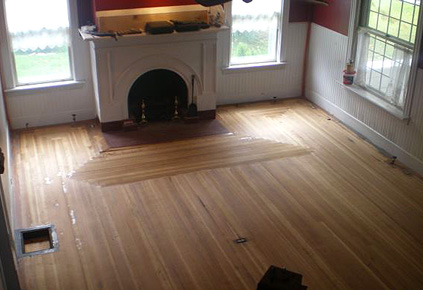 All those glossy areas got the palm sander treatment. Everything tasted like dust for three days!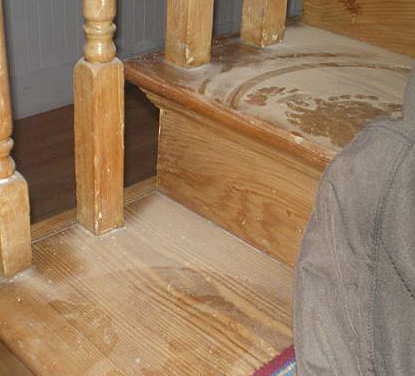 These next pictures are dramatic. I thought the floor looked nice freshly stripped, especially after looking at it for a couple of years all dark, scratched, dingy and dry. We were going to go with the water based poly coat as it smells less and dries faster but we really wanted that oil based polyurethane look in the living room. When we first put brush to floor we were astonished at how the grain just popped and the whole floor shined. We were actually a little worried that it would be too shiny but here we are, a year later and the floor has tamed a lot. Still beautiful (especially if I could get those cats declawed)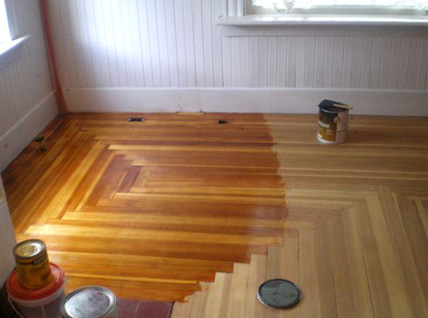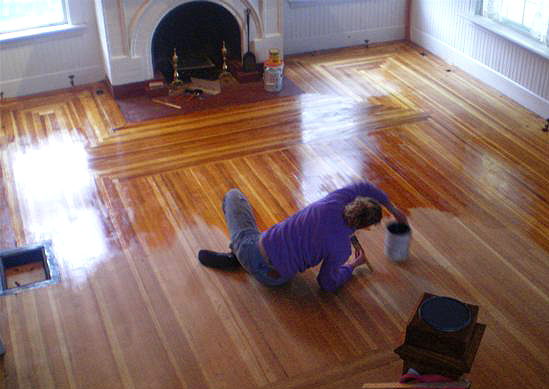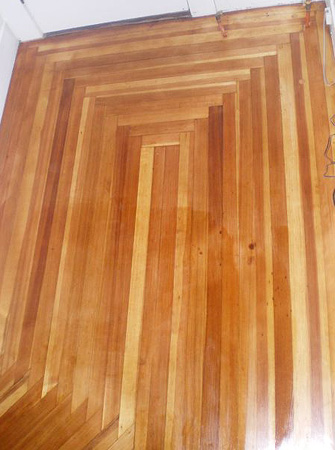 Just LOOK at that craftsmanship!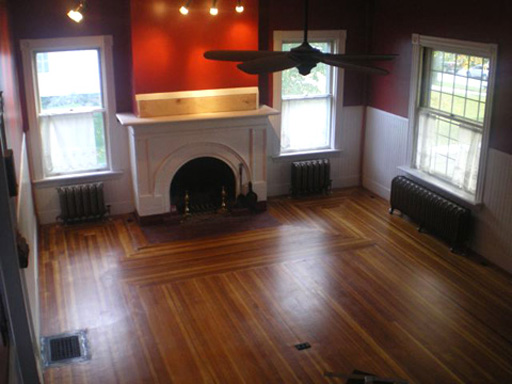 All Done!