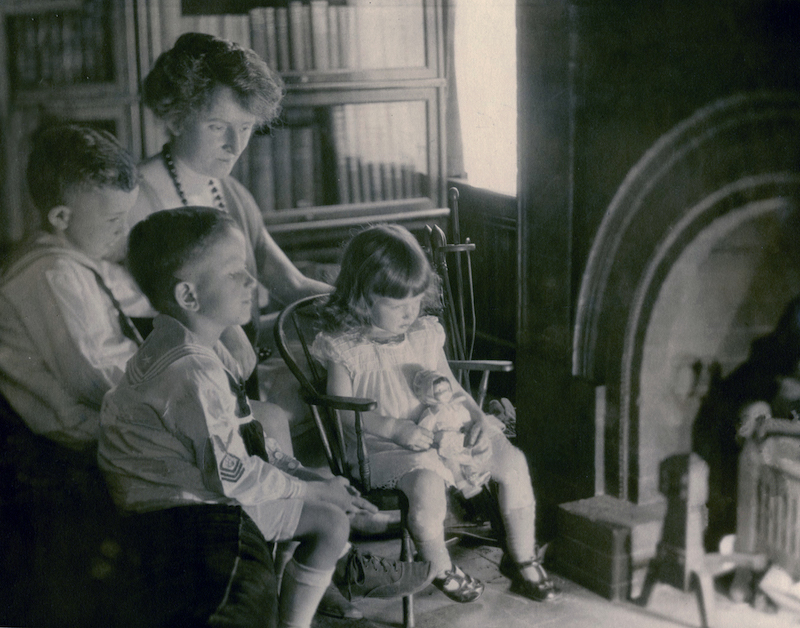 The above photo is of Ruth Cushing and her three children taken by the Bachrach Photo Studio ca. 1920 and provided to me by a grandson of John and Ruth Cushing. In this photo the fireplace is unmolested and you can see the original andirons and firebox. When we found the house the fireplace had been painted cream and maroon and there were some modern brass department store andirons in use. Rather than stripping off the paint which appeared to have been put on in the 70s, we opted to paint it all white to match the wainscoting. It certainly brightens up what tends to be a dark room. When the wood panelling was added to the room in the 70s there was a great tragedy which befell the top of the mantel; the original brick work was chiseled away and they installed a giant, 70s mirror. I connected with some other homeowners through my Old Homes of St. Albans FaceBook page and, miraculously, I came into contact with another St. Albans resident who has the same fireplace in her home... and she provided me pictures so that I can reconstruct this someday! In the meantime, check out what we've got, what we've done and what we've got left to do.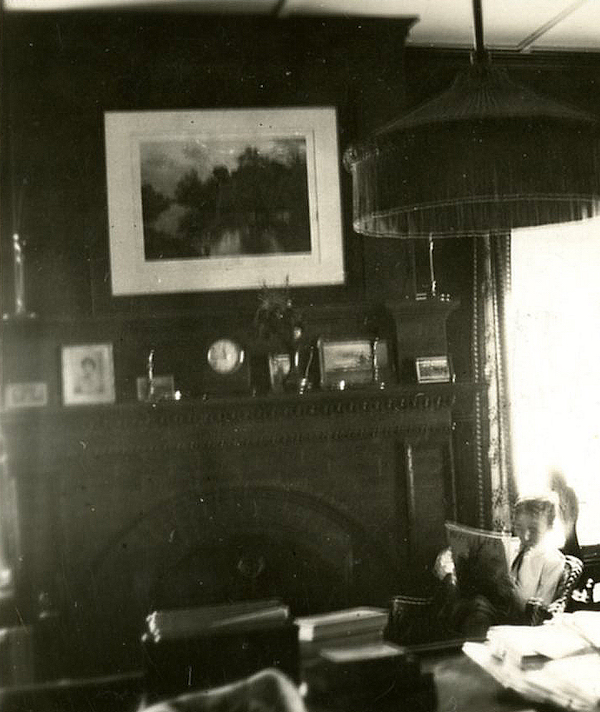 The Cushing children lounging in the living room.
You can just about make out the original mantle.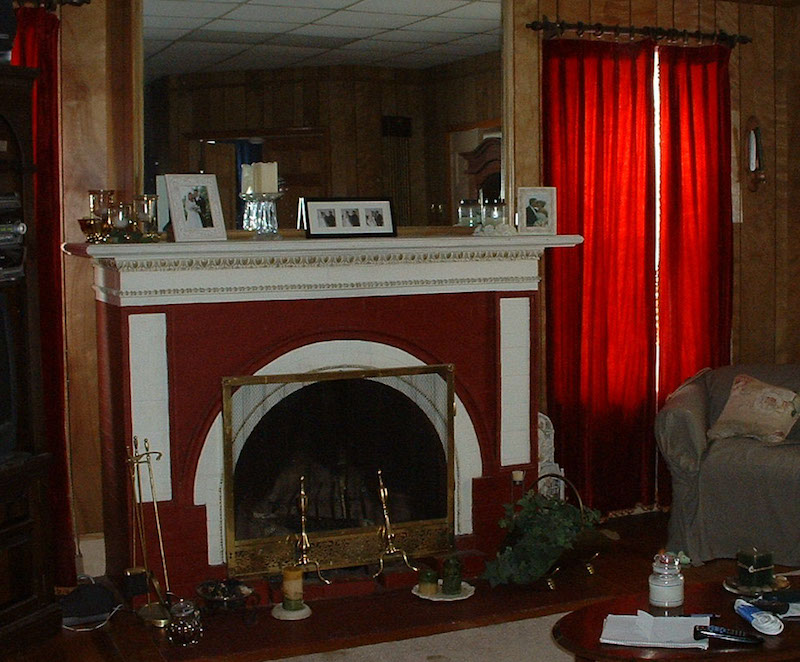 This is how the fireplace looked the first time we visited with our realtor.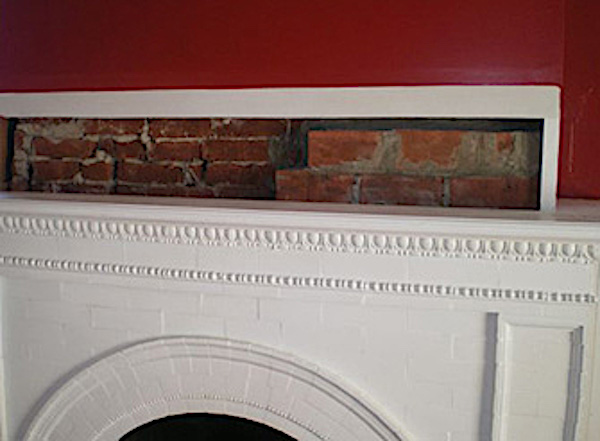 After removing that terrible mirror and putting up a few pine boards to act as a makeshift frame.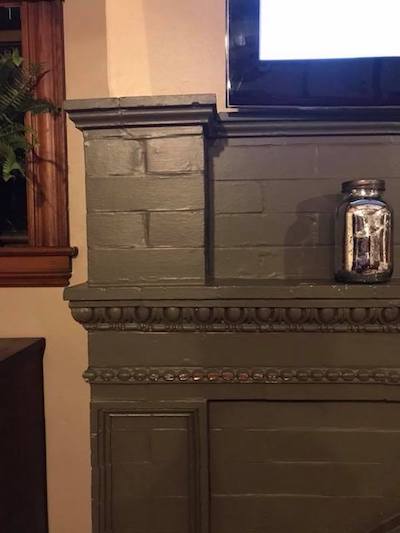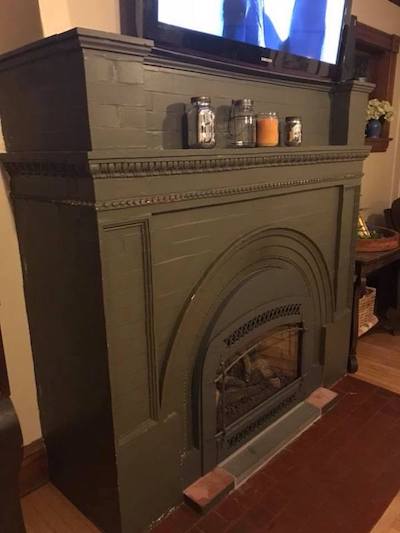 And these are the photos from another St. Albans resident. Same fireplace! Slightly smaller mantle deck...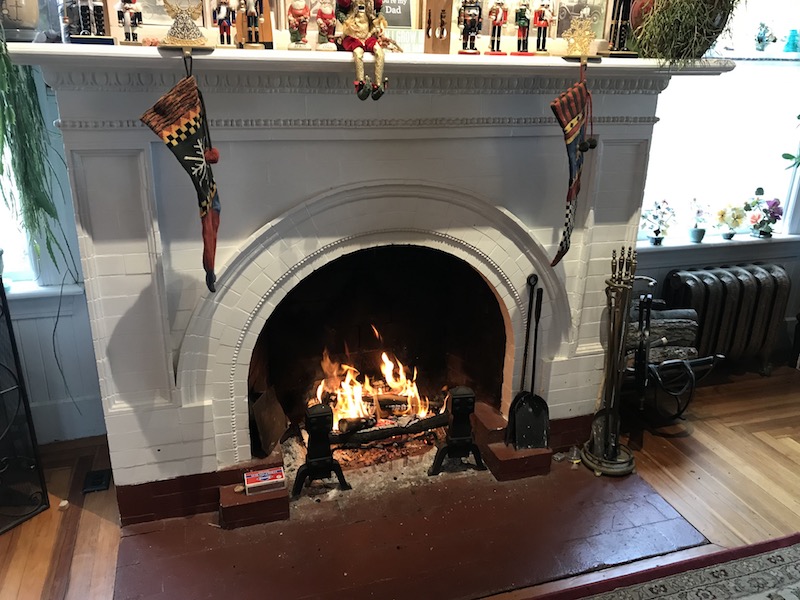 This is how our mantle appears today during our most favorite time of year. And look! I found matching andirons! I literally tripped over these in a dark corner on the very top floor of an old barn that was turned into an antique mall out near Jeffersonville (since closed). I couldn't believe that I found them. I had been searching online for years. I found a set on eBay that were in PA but they were in rough shape with a broken part. These andirons are perfect.