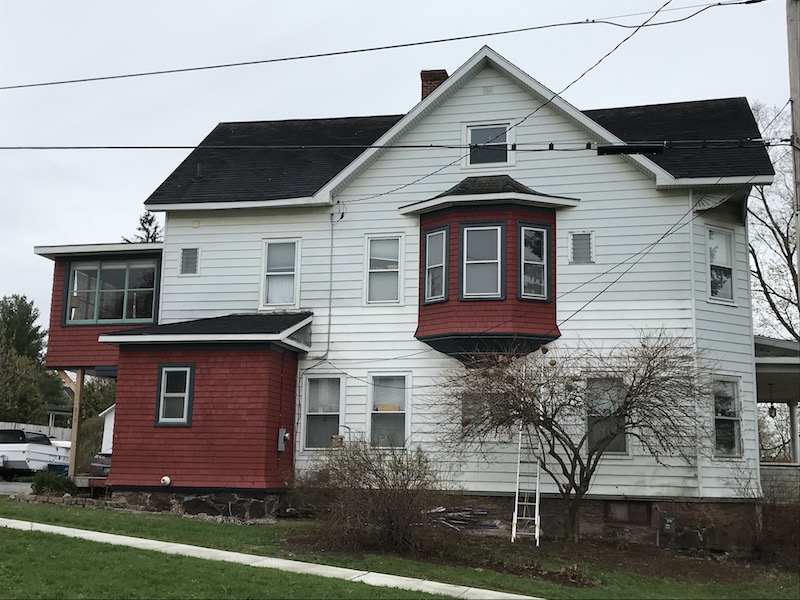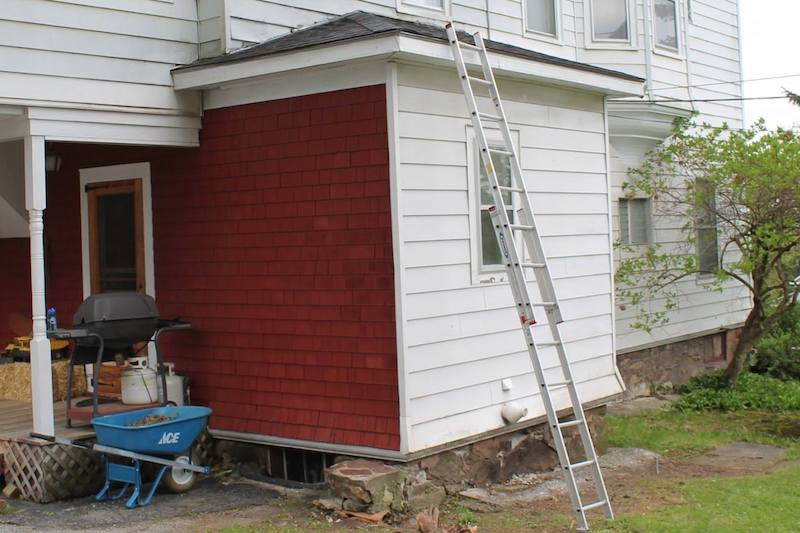 Move your mouse over the image in order to take the siding off faster than we did!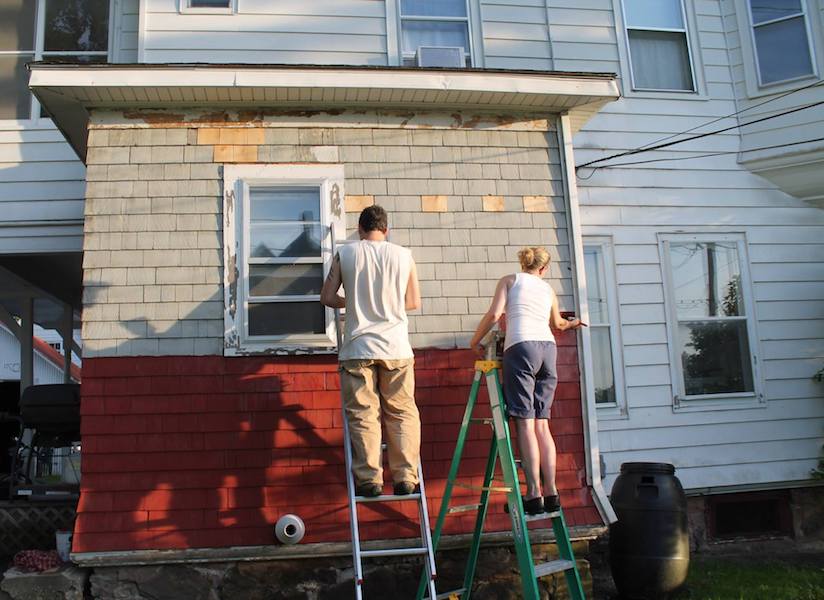 We stripped off the aluminum on Memorial Day weekend, 2015.
Due to the rain we weren't able to do any of this work for another week.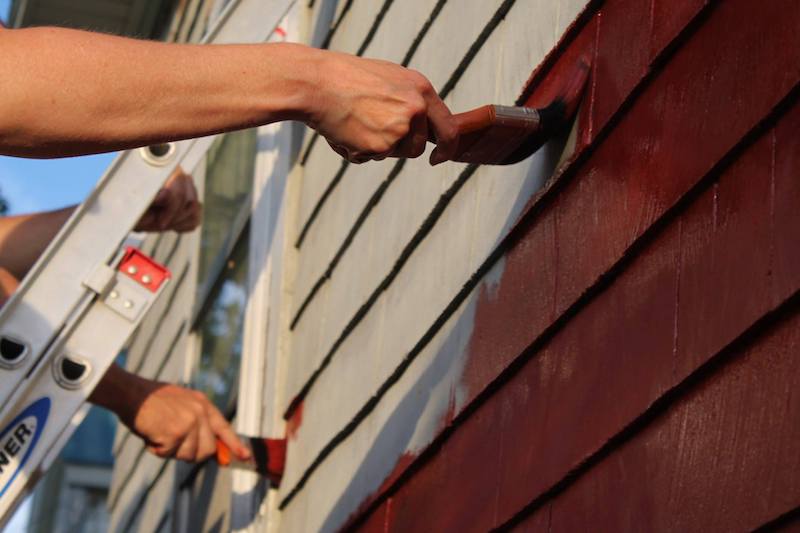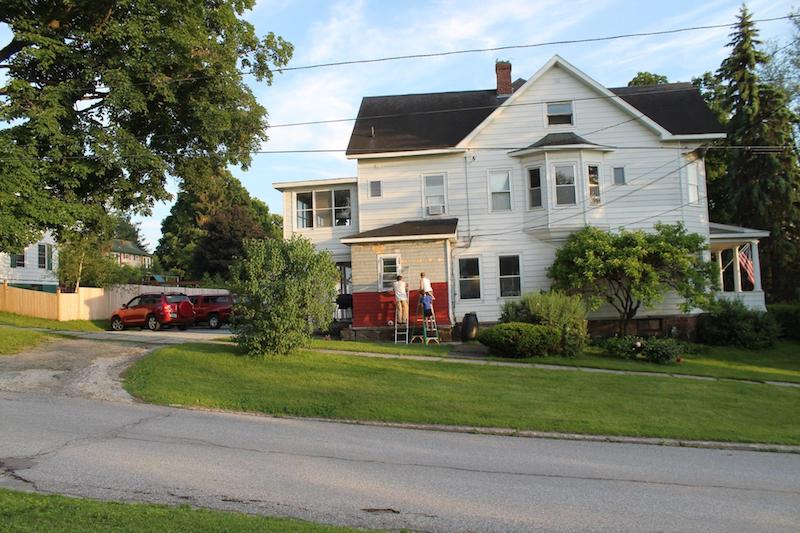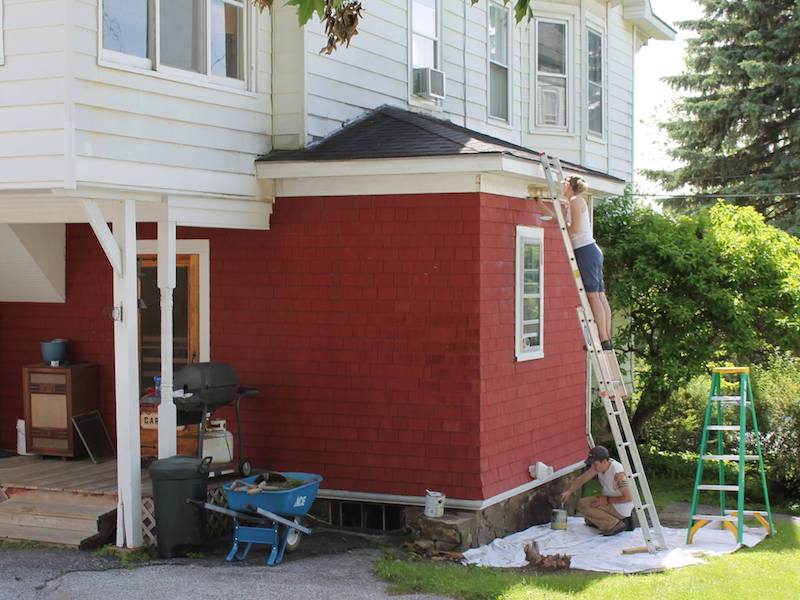 We began removing the siding from the North face of the pantry on Memorial Day weekend, 2015. A bit of rain had us inside and waiting to tackle the blown-in-insulation holes and the painting. Skip ahead to the "great" Covid-19 outbreak of 2020. We decided to really go all out on this siding thing. It was then that we finished up the pantry whilst also starting on the Bay Window. After finishing those up we were hooked; it was time to do the whole house.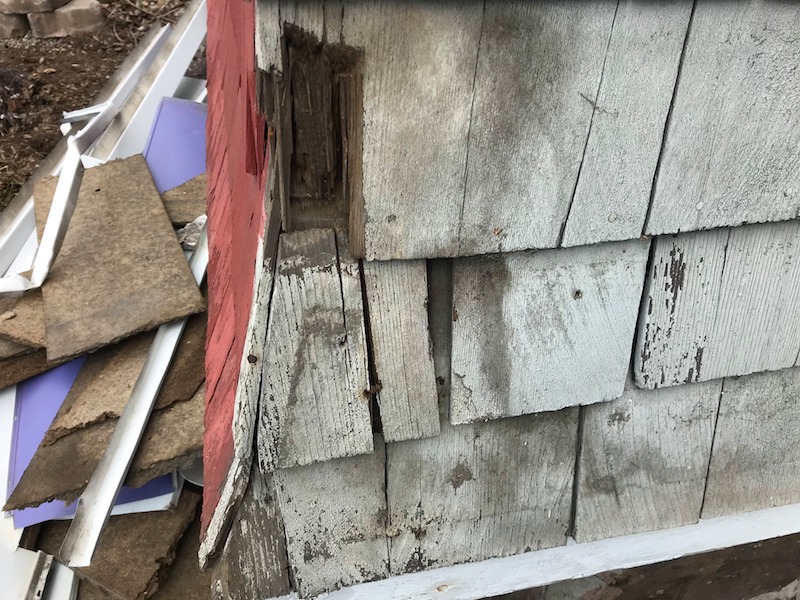 I had no idea uncovering that little corner piece would reveal so much damage.
This whole corner needs to be redone.

| | |
| --- | --- |
| I left it too long... we picked up squatters! | It's quite a process to replace each one of these... |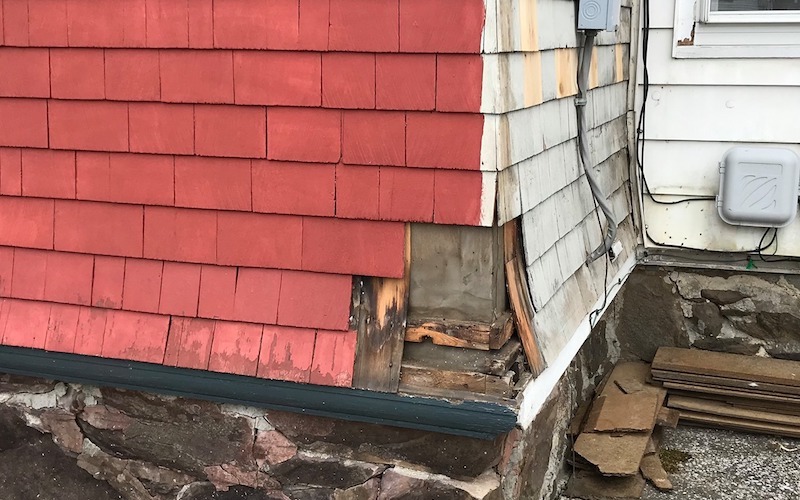 Pulled away all the shingles with compromised integrity. They took up a good deal of the corner.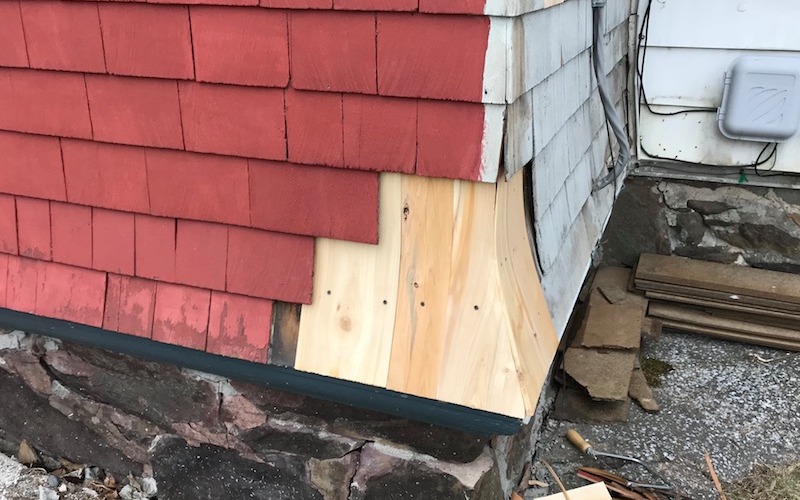 This type of skirting is designed to move water away from the house and foundation.
The way it was before the water slipped right through.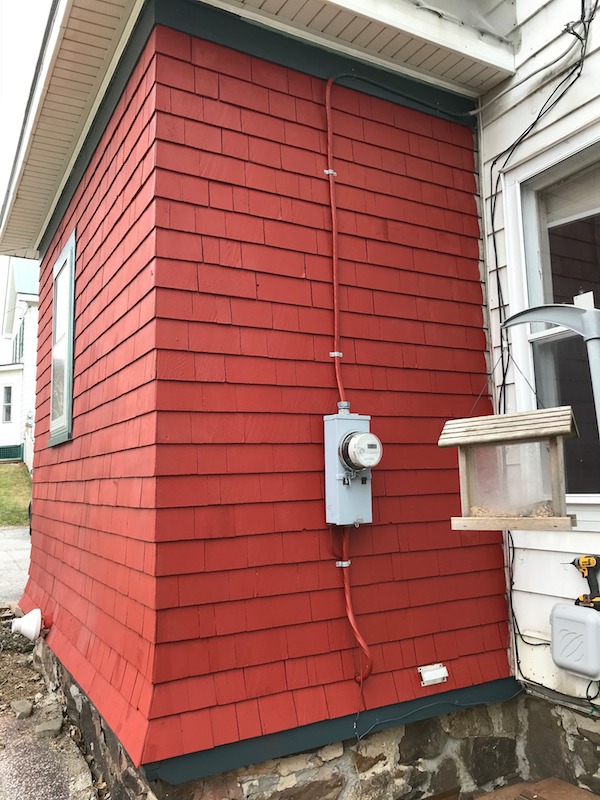 We finished the pantry as we were about halfway through the bay window.








Eamon decided to help me on this one, it was a great day!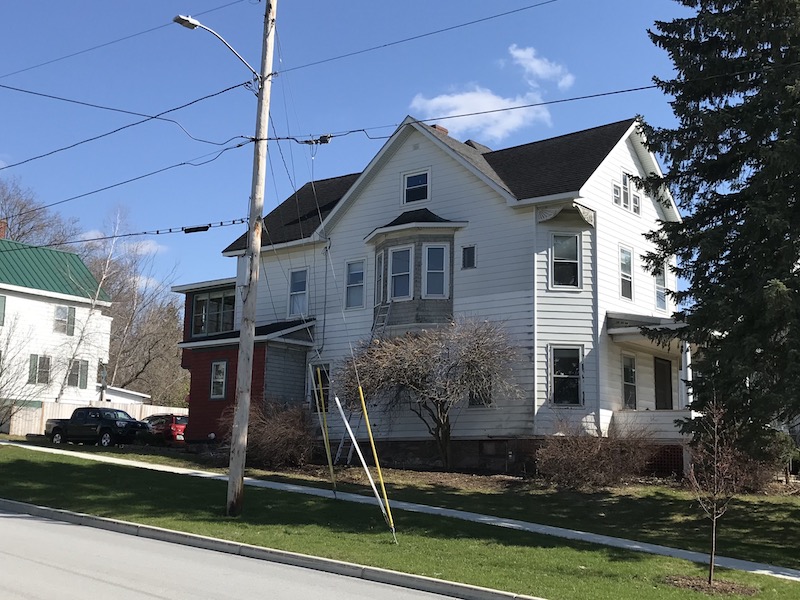 That was the easy part!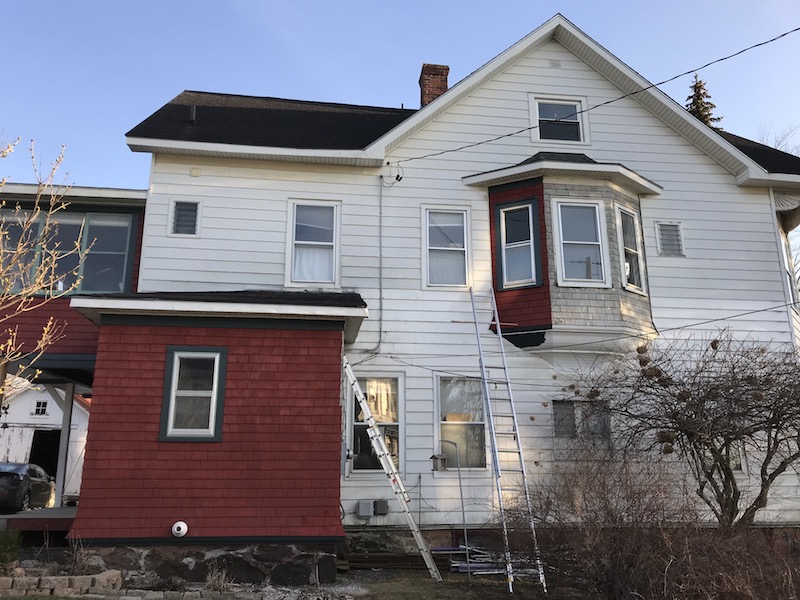 Move your mouse over the image to check out some of the progress.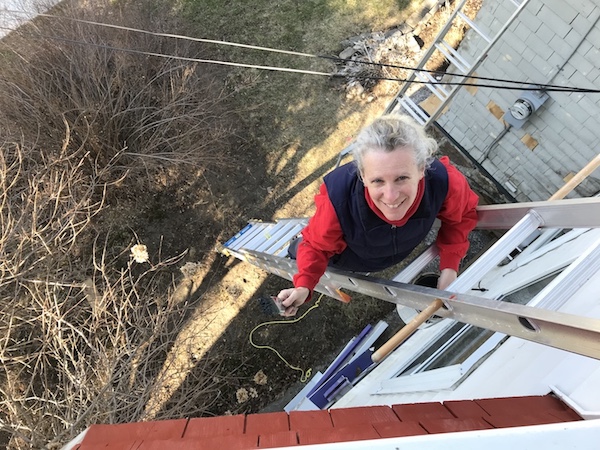 I'm not sure if you can tell but that's a long way down!