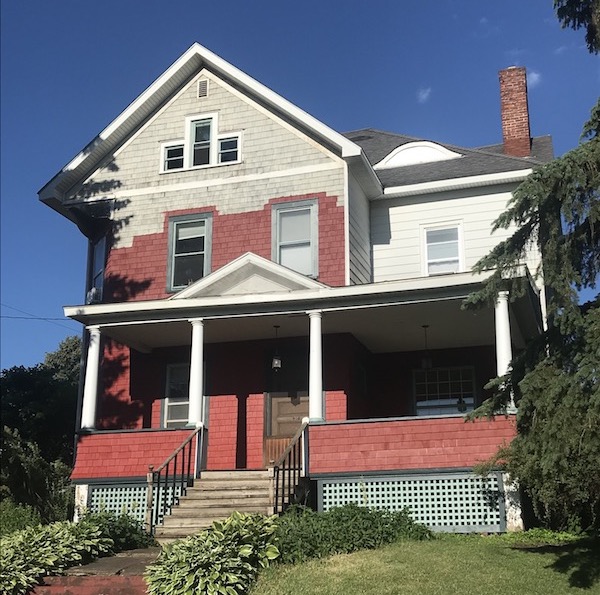 After the complete rebuilding of the front latticework.
Mouse over the image for a view of how it looked before.
The latticework was completely rotted so I made measurements of the originals (a little bit of guesswork was needed due to the bottoms being completely gone). I bought fresh pine lumber and made all the cuts. Backs, fronts, sides and edges were painted thoroughly with multiple coats. I also bought cedar 2X4s and ripped them into slats on my table saw. It was a lot of work but frankly, no lumber store around here sells square latticework, just diamond. I had to build them completely from scratch.
Removed the latticework. It left a trail. Built the new frame using a Kreg Jig.

Our living room was turned into a manufacturing center for a while as we had saw horses set up for painting all the slats and frame parts. All told this project required 54 small slats and 16 long slats. The 8' 2X4s ripped into slats well, the 10' 2X6s did NOT. The Frame was painted slate green and the inner slats were painted sage green to match the window/woodwork color scheme on the house.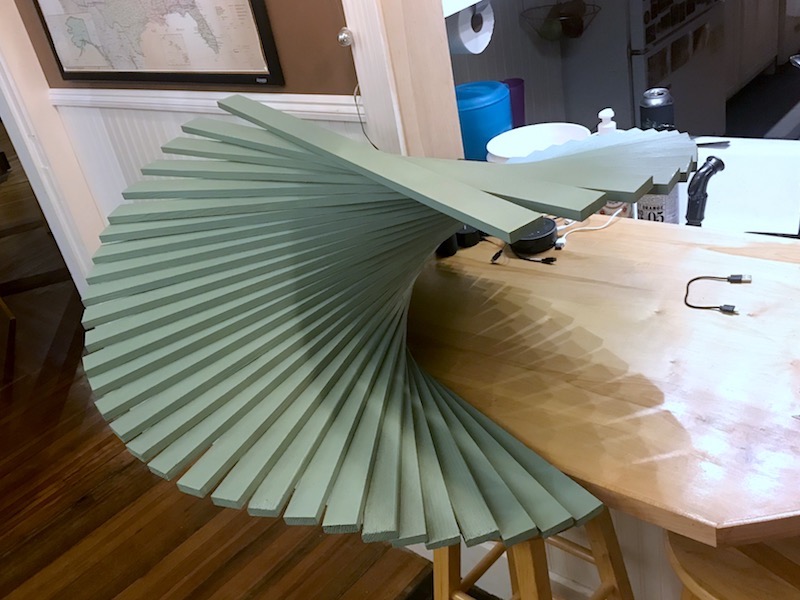 My rationale for this was to aid in drying. In reality though, I just wanted to see if I could do it...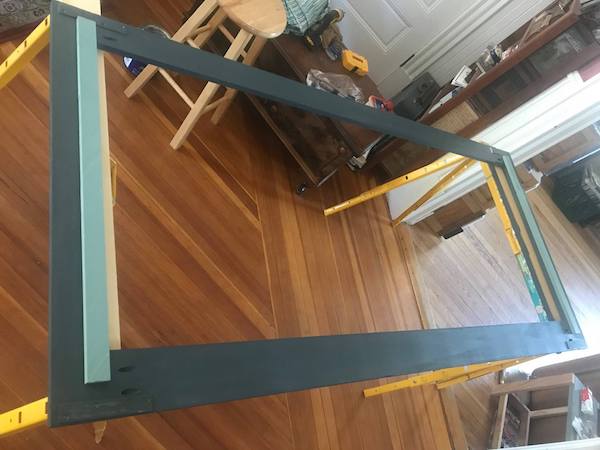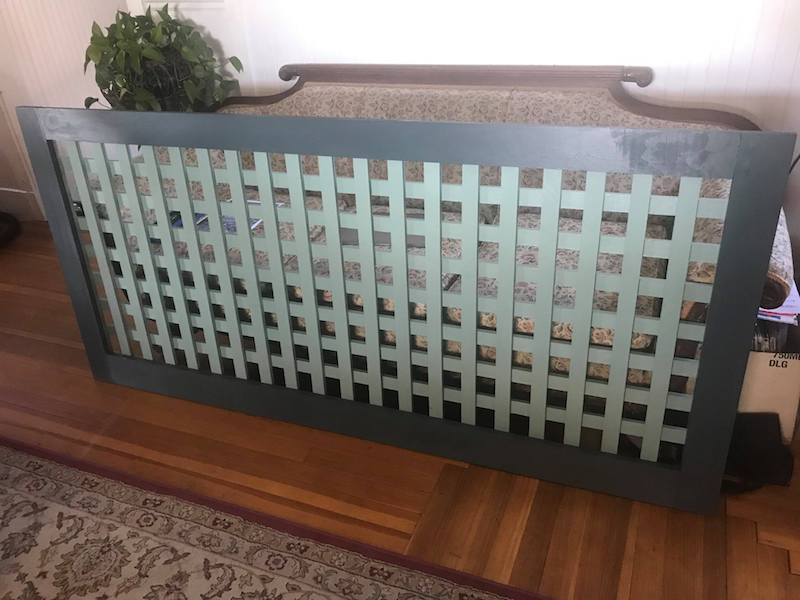 These things are rugged and should at least last our lifetime