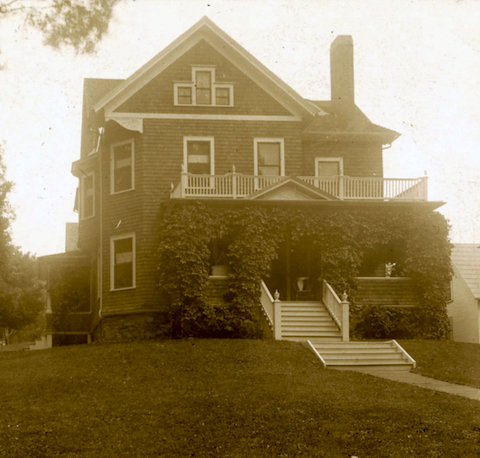 Welcome to Our St. Albans Victorian


This website is for the express purpose of documenting our house, it's history (both good and bad) and what we're trying to do to bring it back to its original state. The decades haven't been good to the old girl, aluminum siding, drop ceilings and wood paneling to flocked wallpaper and red velvet curtains.

This is certainly not a professionally done type of project but rather a labor of love. I think the folks at This Old House would have something to say if they saw what we were doing (sometimes I don't wear safety goggles!). We hire no contractors and we do the work ourselves. Check it out for yourself, seems like the place will never be done!